Yellow Mint Sawn & Shotblasted 600x600 - Sawn 22mm 6 Side Sawn-15.5m²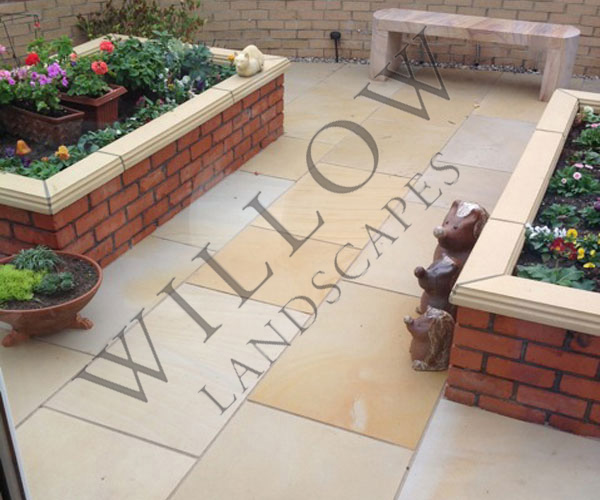 Each pack comes with:
- 40 slabs of 600mm x 600mm

Our Yellow Mint Sawn & Honed natural indian sandstone paving slabs are sawn and honed on all six sides to provide a smooth finish with a wonderful contemporary look.

Yellow Mint has a mild yellow tone and light yellow veining that shows more when wet and displays more colour variation within the slabs.

Yellow Mint is an off white with very mild yellow tones and light yellow veining (similar colouring to the Mint Fossil without any fossil markings).

With it being a natural stone, each slab has unique patterns, tonal variations and slight differences in colour which gives natural stone paving it's charm.

This product is recommended for exterior use in garden patios and for interior flooring. We recommend sealing all sawn paving on both top and bottom surface prior to laying.

Slab thickness is 22mm. Coverage of 15.5m² when laid with a 10mm joint.
£409.85
incl delivery
& VAT